The TX-8220 stereo receiver resembles AV devices in appearance, but it is a two-channel amplifier. This simple unit combines various connectivity options with pure analog amplification technology. While 8220 is not one of the most robust stereo receivers available, it does include several advanced capabilities. In my Onkyo TX-8220 review, I will try to reveal what it has to offer to make the music sound loud, clear, and crisp.
Features and specs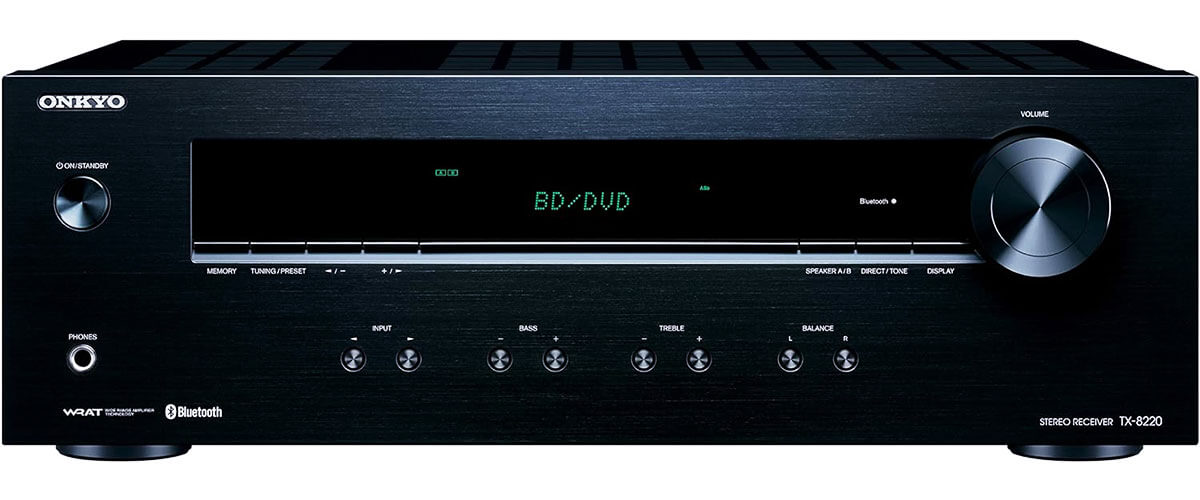 The device has a power output of 100W per channel (6 Ohms, 1% THD). It is functional with speakers of impedances ranging from 4 to 16 Ohms. However, I'd recommend using it with 6 or 8 Ohms speakers for optimal sound quality. The 8220 uses an Optimum Gain Volume Circuitry, which, unlike traditional solutions, does not introduce interference or distortion into the signal and ensures a smooth change in signal level. The device is equipped with a built-in DAC based on the PCM1754 chip with parameters of 24 bit /192 kHz. TX-8220 power amplifiers use WRAT technology, providing a wide range of operating frequencies and minimal sound distortion at any volume. By the way, you can also connect an active subwoofer to an Onkyo stereo receiver, which will add a punch to the sound.
Continuing with the TX-8220 specifications, it offers a range of connectivity options. There are all the necessary digital audio inputs for connecting a TV and BD/DVD player, as well as 4 analog line inputs for CD players and any other components. The unit's value is also enhanced by its phono input for turntables with MM heads. For those who would prefer personal listening, there's a 6.35 mm headset port.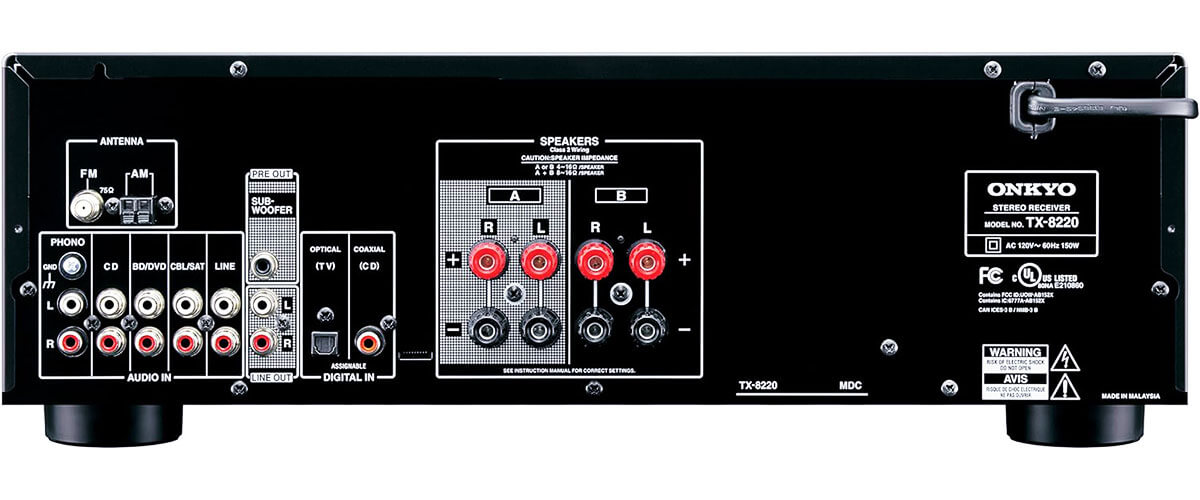 TX-8220 features an AM/FM tuner with 40 fixed settings and excellent selectivity, providing very good sound quality even in congested air conditions. It also offers Bluetooth v 4.2, which supports SBC and AAC codecs.
Listening experience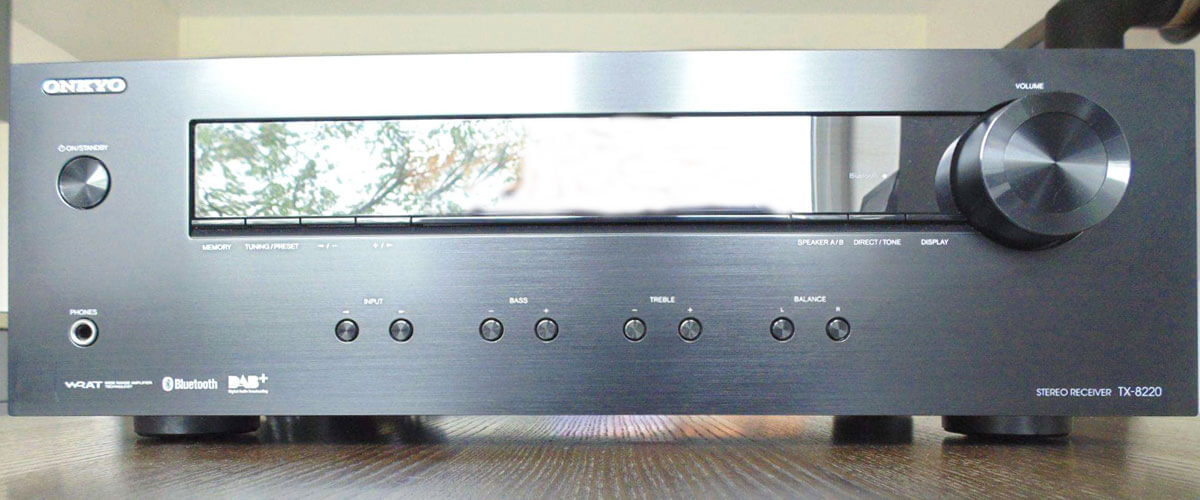 The receiver provided a precise and detailed sound in music with a pleasant, well-balanced tone. I tested the device with various songs and found that it played a lot of genres with accuracy. I also noted that the integrated phono provided not bad quality. When I linked my vinyl turntable to the system, I wasn't expecting too much, yet the TX-8220 worked well and reminded me of the TX-8250.
Key specs
Channels: 2.1.
Power output: 140W/3 Ohms, 120W/4 Ohms, 80W/8 Ohms.
HDMI inputs/outputs: 4/1.
Video functions: N/A.
Bluetooth/Wi-Fi: yes/no.
Streaming services: has not.
Surround sound: has not.
We are supported by our audience. When you purchase through links on our site, we may earn an affiliate commission at no extra cost to you.
Our newsletter
* We will never send you spam or share your email with third parties